Fog cannon, also called spray cannon or mist cannon, is one of the most useful environmental machines to solve the problem of air pollution and dust from construction. It's one of the most efficient dust suppression equipment. Fog cannon can help prevent the workers from air pollution and improve working efficiency.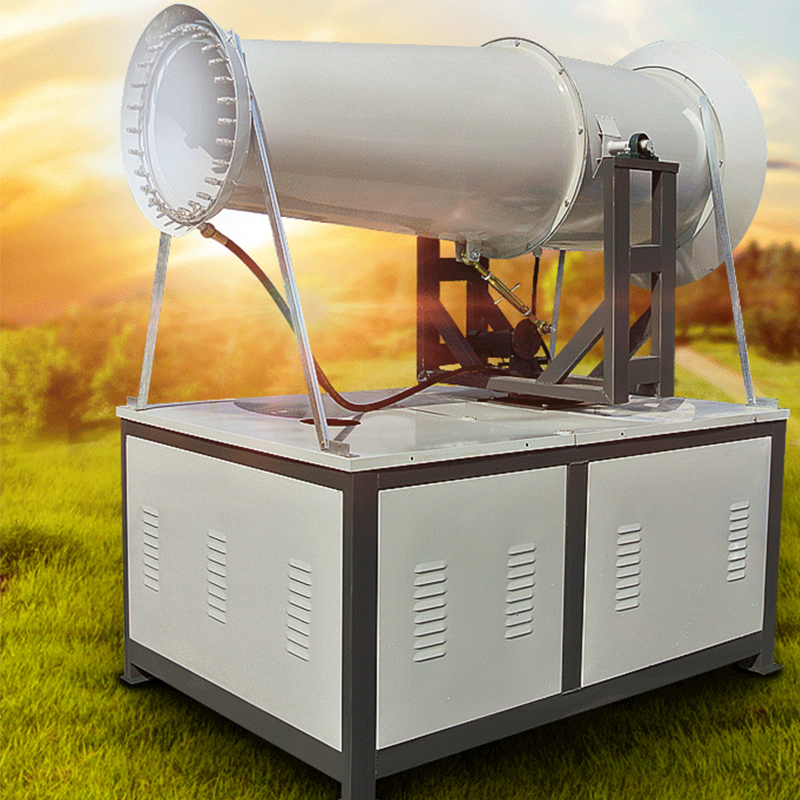 Fog cannon machine consists of impeller, fan, backflow preventer, frame, nozzles, electric motor, water tank, etc. With new type impeller, good quality backflow preventer and high-performance electric motor, our fog cannon dust sprayer can produce mist in a stable speed and large range. It is with special design and scientific technology, according to the environment, dust control and disinfection standards.
Fog Cannon Application
Dust suppression fog cannon machine is widely used in environmental protection industry. City administration, environmental sanitation bureau, environmental protection bureau. Garden bureau pesticide application, urban construction bureau, urban solid waste center. Agricultural and forestry bureau, mine dust reduction, garbage dump disinfection. Deodorization, coal storage yard, coal port terminal, refining steel plants. Stone processing plants and other relatively dusty construction sites.