When the epidemic broke out this year, the walk through disinfection gate, as an entrance disinfection facility in public places, suddenly appeared in large numbers all over the world. This winter, human beings have not yet been able to get rid of the impact of the covid-19 epidemic. The walk through disinfection gate has become a routine disinfection equipment in many public places.
What is walk through disinfection gate?
Walk through disinfection gate is a kind of intelligent combination of automatic temperature measurement, disinfectant spray and hand sanitizer, which is usually placed at the entrance of public places. For the appearance, it's a small room with front and back wall opening, which looks like a small gate.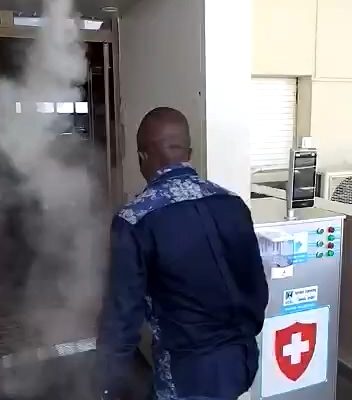 When people walk through the gate, the intelligent temperature measuring and spraying device will work automatically. The temperature measuring device uses far-infrared technology to sense the body temperature, and the induction nozzle installed at the top and bottom of the gate will spray disinfectant according to the sensing results. Temperature measurement and disinfection are automatic, fast and convenient, to reduce labor costs and human contact.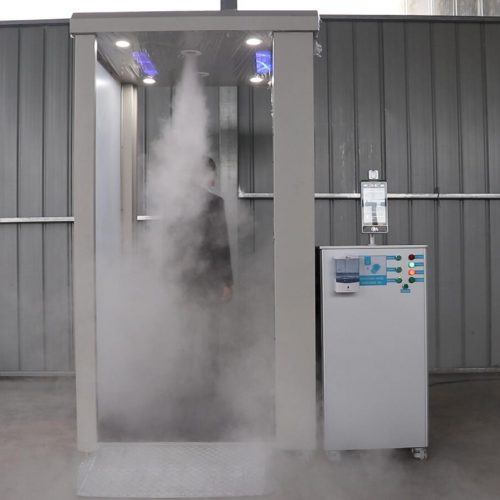 Our Kinetic walk through disinfection gate product has another function, that is, face recognition function. This function is widely used in factories, office buildings and other workplaces. It is a perfect combination of access control system and disinfection channel.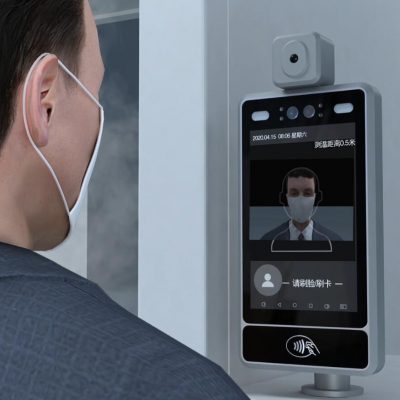 In addition, the automatic hand sanitize is also one of the functions of the walk through disinfection gate. Users can get quantitative hand disinfectant by sensing, which reduces the possibility of virus transmission by touch.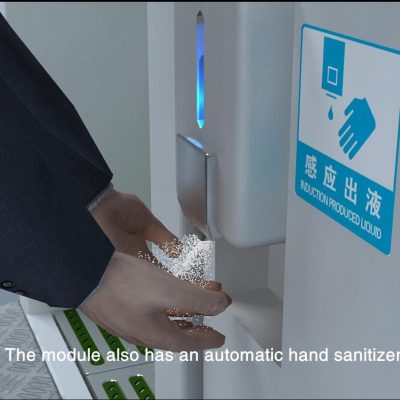 Where is the walk through disinfection gate generally installed?
From the news reports, we can see that many countries have used such devices. In crowded places such as shopping malls, hospitals and schools, many of them have installed such disinfection gates to reduce the spread of virus in people's contact.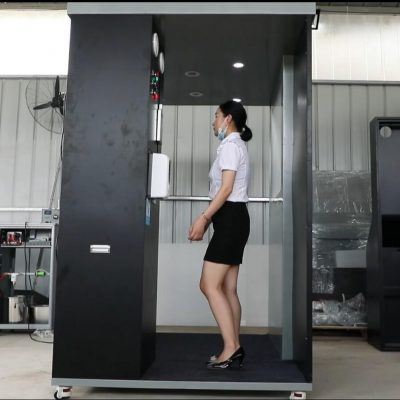 How can I buy a walk through disinfection gate?
As a new type of disinfection equipment, several tactile machinery manufacturers join in the R & D and production. Kinetic, as one of the first manufacturers to develop walk through disinfection gate, has carried out two iterative upgrades of eight versions of its products. The Disinfection Gate not only has more stable product performance, more convenient operation and lower cost of disinfection and maintenance, but also integrates many convenient functions such as face recognition, automatic temperature measurement, automatic spraying, automatic hand disinfection and so on according to customer feedback.
Original generation: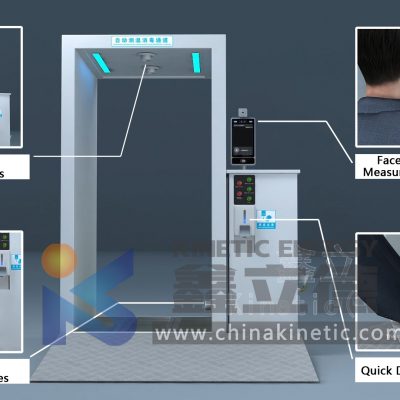 Current generation: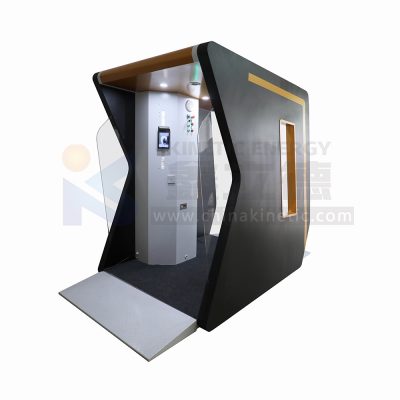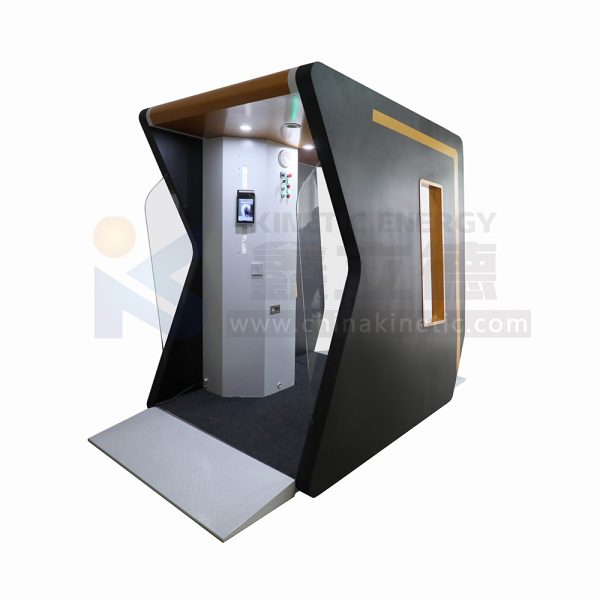 In addition, the appearance of the products is more fashionable and beautiful. Customers can customize and integrate their own brand logo and pictures, and take automatic disinfection as an auxiliary means of brand promotion.
Just email us of leave a message to get a FREE quote! Enjoy wholesale price from the source manufactor!