Across the world, officials are looking for ways to combat the spread of disease. Many countries are turning to water cannons and misting systems to distribute disinfectant on a larger scale. Doing so can facilitate cleaner environments, both indoors and outside, while minimizing the number of personnel required for such cleaning processes.
For decades, Kinetic® has effectively utilized atomized misting technology to provide solutions for fighting fugitive dust and foul odors across a wide variety of industries. Today, Kinetic® would like to extend their services by offering our dust control cannons as equipment that is ideally suited for dispersing disinfectant over wide areas.
With multiple sizes available, our units provide maximum coverage while limiting water consumption and requiring little to no maintenance.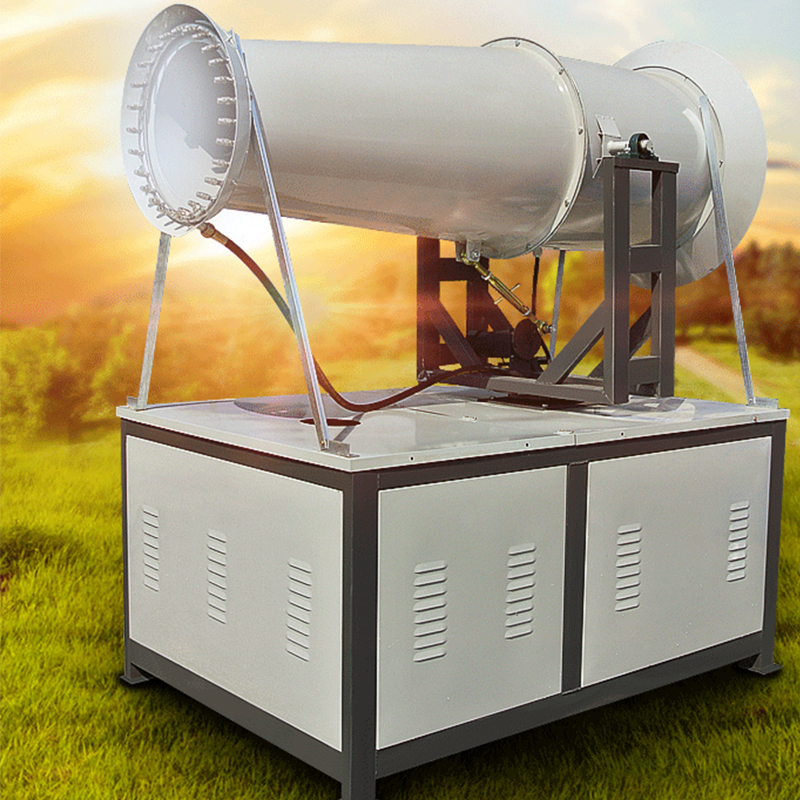 BENEFITS:
Massive throw distance: 100ft-328ft (30m-100m)
Oscillation up to 359 degrees
Maximum coverage for large-scale dispersion
Available in a variety of mounting options, including Fusion units with on-board power.
Units can be rented or purchased.
UNITS READY TO BE DEPLOYED
Available for rental or purchase, Kinetic®  fog cannons sprayer can be onsite quickly to assist with the sanitizing process of both indoor and outdoor spaces. Please contact our team today to discuss your unique needs and determine an appropriate solution.
As always, our number one priority at Kinetic® remains keeping workers and communities safe. Our equipment is backed with the best service & support team in the industry.
CONTACT US NOW TO DETERMINE HOW Kinetic®  CAN HELP TODAY!