While disinfecting surfaces that are commonly touched in hospitals, schools, religious sites and elsewhere can help kill germs. " Sanitation workers have been seen around the world spraying public places including streets, parks and plazas of the cities hardest hit by the new novel coronavirus with disinfectant. According to various local news reports from cities across Asia, the disinfectant most commonly used outdoors is a diluted solution of sodium hypochlorite, which is also known as bleach.
Across the world, officials are looking for ways to combat the spread of disease. Many countries are turning to water cannons and misting systems to distribute disinfectant on a larger scale. Doing so can facilitate cleaner environments, both indoors and outside, while minimizing the number of personnel required for such cleaning processes.
For decades, Kinetic has effectively utilized atomized misting technology to provide solutions for fighting fugitive dust and foul odors across a wide variety of industries. Today, Kinetic would like to extend their services by offering our dust control cannons as equipment that is ideally suited for dispersing disinfectant over wide areas.
With multiple sizes available, our units provide maximum coverage while limiting water consumption and requiring little to no maintenance.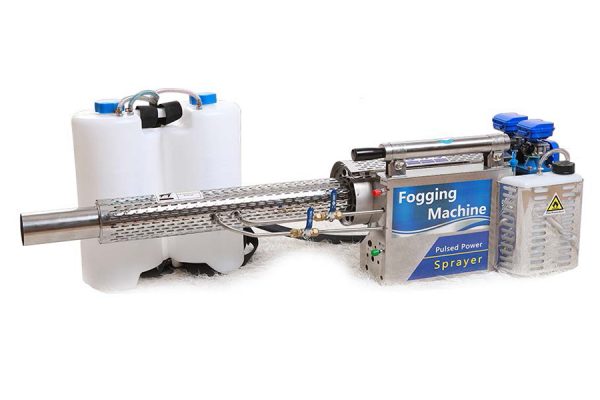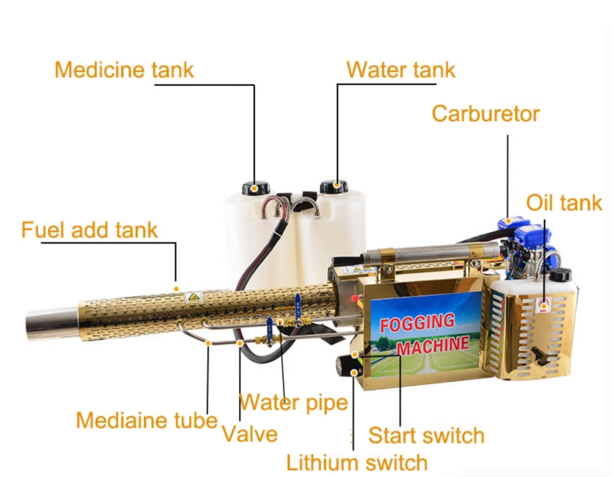 Advantages of Our Fogging Machine:
The fog smoke machine adopt modern rocket technology, maintenance-free pulse jet engine , No rotating parts, no wear parts, simple structure, low failure rate, long service life, simple maintenance and high working efficiency.The fogging machine can be water spraying and smoke spraying .
By adjusting the spray volume, l can control the accuracy of droplet particles and satisfy all kinds of spray disinfection.
Unique wind pressure automatic control design, to ensure the use of disinfection without leakage.
Portable working state, the spray angle can be adjusted flexibly to achieve the effect of full spray.
Please contact us according to your customized needs.