Across the world, disinfection teams have descended upon kindergartens, state capital buildings, markets, mosques, airports, and public roads. Teams of hazmat-suited workers are spraying low-concentration bleach-and-water mixtures from trucks, guns, drones, and robots.
Public-health experts think mass disinfection efforts will have mixed effectiveness in outbreak zones. Disinfecting surfaces that are commonly touched, such as in hospitals, schools, and religious sites, can help kill germs.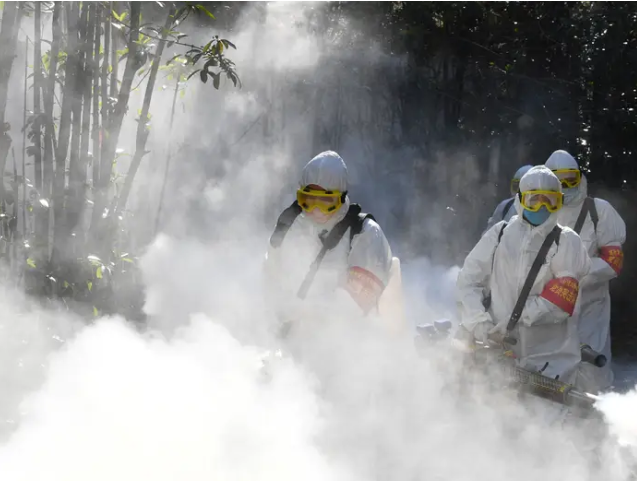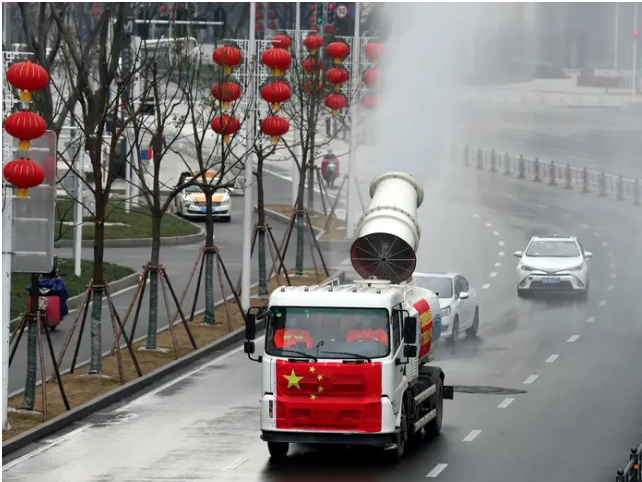 China also uses spray cannons similar to the ones used for disinfection to combat smog: Industrial misters can spray water droplets that trap and pull dust and pollution particles out of the air in smoggy areas.