Why choose Kinetic UV Disinfection Robot?

 Ultraviolet Sterilization Technology
254nm wavelength ultraviolet technology, the sterilization rate is as high as 99.9%

  Automatically Set Working Time
Autonomous operation, automatically start the disinfection task within a specified time.

  Intelligent Recharge
Auto re-charge when power goes low

  Autonomously Taking Lift
Autonomously taking lift, free to work on different floors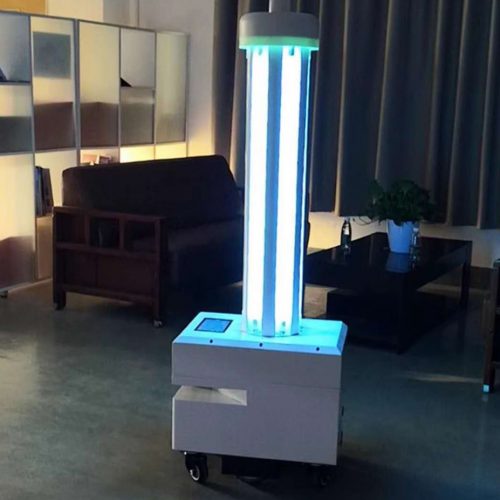 Product Paramenters
| Items | Paramenters |
| --- | --- |
| Speed | 0.2-1.2m/s |
| Disinfection Efficiency | Effective sterilization and disinfection of more than 99.9% |
| Operating Hours | 2.5~3 hours (independent charging, unlimited battery life) |
| UV Output | 67.2W UVC |
| Lamp Power | 180W(30W/ root, total 6 roots) |
| Battery Capacity | 20800mAh/37V |
| Net Weight | 50kg |
| Size(L*W*H) | 540mm(L)*360mm(W)*1536mm(H) |
About UV Disinfection Robot
Ultraviolet disinfection robot is a highly efficient disinfection product. It's one of the most effective disinfection ways, which featured with broad spectrum, thoroughness, no drug resistance, no secondary pollution and other significant potential. It's widely used in hospitals, shopping centers, restaurants, subway car, nursing homes, kindergartens, schools and other places.
You can customize the working hours and set a time to automatically turn on disinfection. Multi-mode indoor with driver-less technology embedded.
The whole machine lasts about 3 hours Globally. You can control it remotely. It will return to charging automatically if the battery is too low. Self-access elevator (extensible) can be linked with the ladder control system.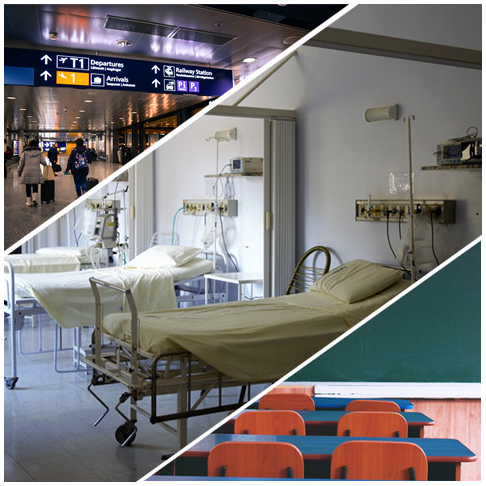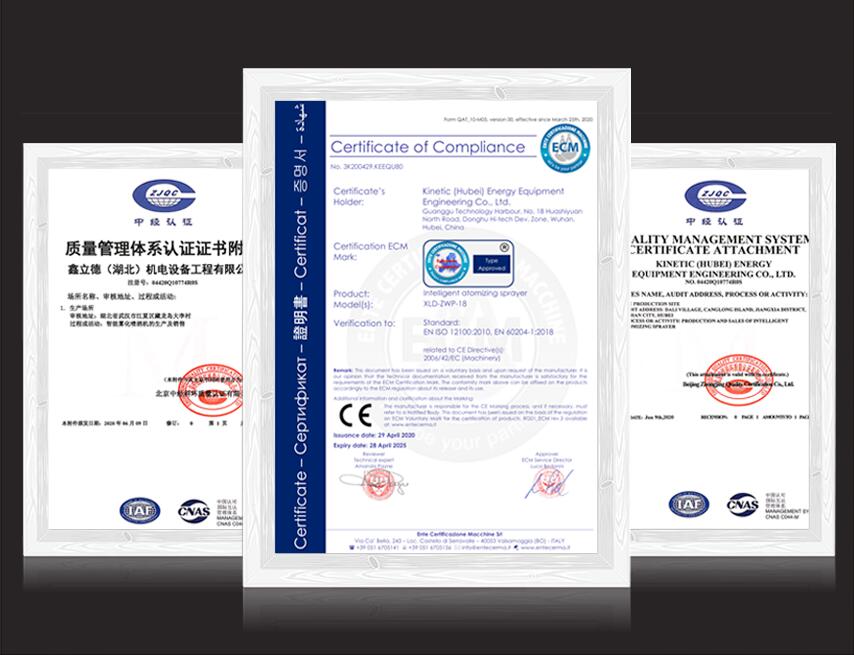 Autonomous UV Disinfection Robot demo video – How it works in comparment of subway