Intelligent Disinfection Door
The new generation of intelligent disinfection door is composed of the host computer and the disinfection warehouse. It's a disinfection & temperature measurement integrated machine independently developed by Kinetic. In addition to the intelligent atomization spray disinfection function, the main engine is also equipped with an electronic advertising display screen.
For supermarkets, schools, factories, stations and other public places, we can set the disinfection door for disinfecting purpose, load commercials to the electronic advertising screen to reduce the cost of covid-19 epidemic prevention. The disinfection temperature measuring host can be combined with the disinfection cabin door, and can also be used separately.
Kinetic Intelligent Disinfection Door
1. Auto start-stop device, automatic dispensing and liquid level control system, water/electricity leakage protection system, wind-proof disinfection channel.
2. High-quality galvanized steel main body; the technical reagent box, water tank and ultrasonic atomization box are made of 304 stainless steel. The coverings the equipment are made of wrought iron plate / tempered glass, which delivers glossy surface and easy cleaning.
3. Easy to install and free to customize. Auto thermometry and sanitizer station can be used seperately.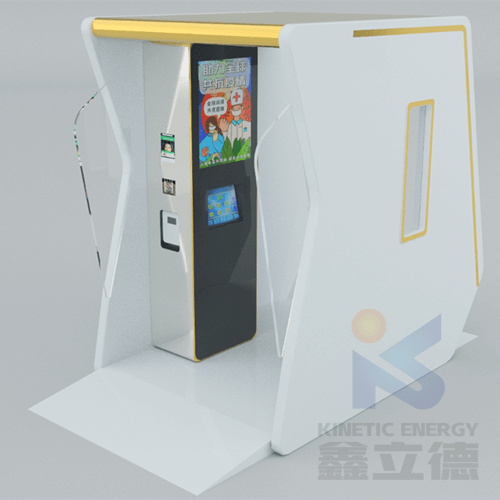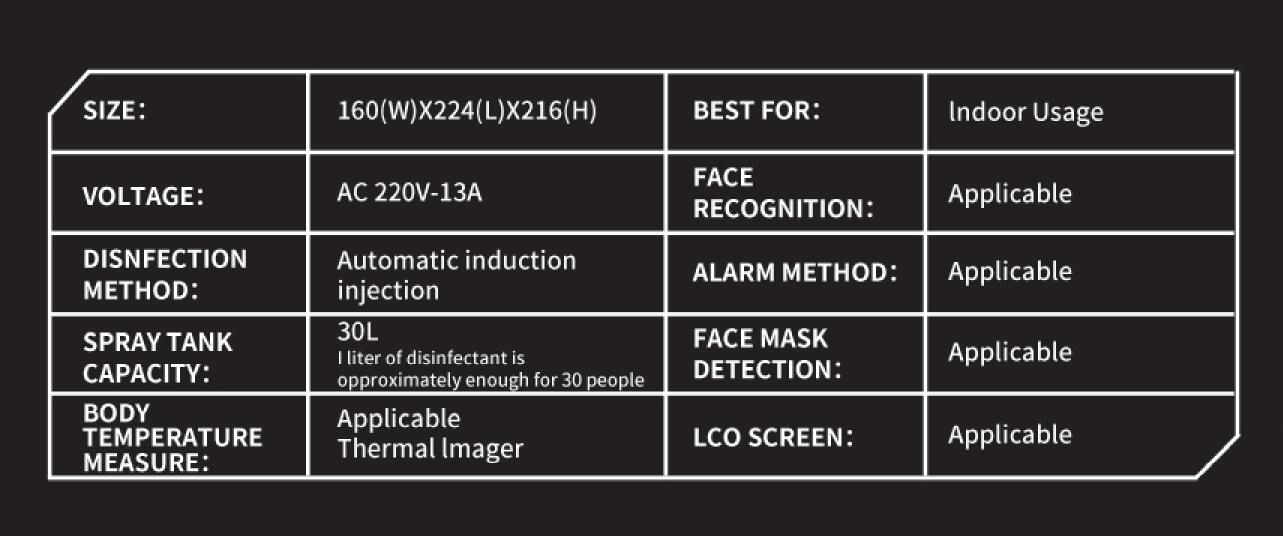 Disinfection Door –  Non-cantact, Auto start-stop Disinfectant Spray,
Face Recognition & Automatic Thermometer
Production , Package & Shippment