Kinetic Disinfection Booth
Disinfection Booth is an important product of our Covid-19 disinfection equipment series. It's a movable booth that can spray disfectant meterials when people walk in. It can also take your body temprature automatically without any contact. This kind of disinfection booth is widely used in the entry way of hospitals, schools, airports and many other public places.
Key Features:
1. Main stucture fully made of Aluminum sheet.
2.Built-in camera for temperature measure with a Touch Screen.
3.Automatic hand sanitizer, along with the sanitizing chamber
4.Face detection technology & an alarm system
5.Customized graphics attached to both sides according to clients' needs.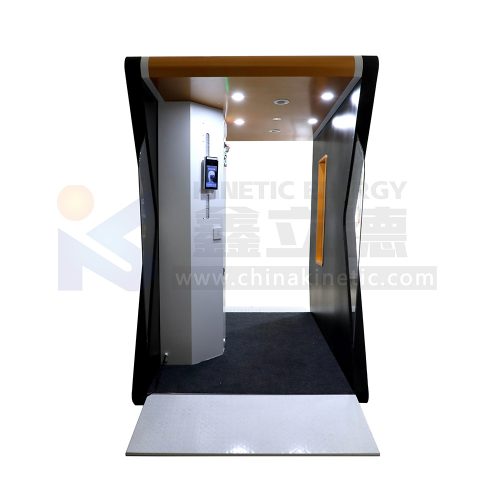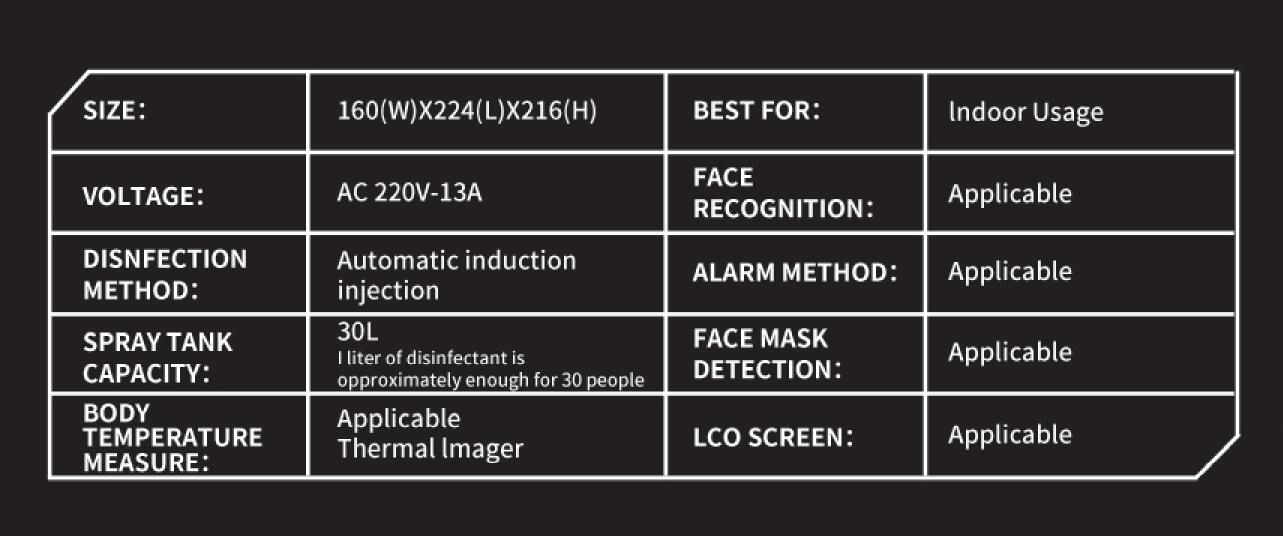 Disinfection Booth –  More Protection & Less Risk
for You and Your customers!
Production , Package & Shippment