Cold Chain Disinfection Machine
Kinetic Cold Chain Disinfector is a fresh new product of Kinetic disinfection equipment series, which can automatically disinfect express articles and cold chain transportation goods in the form of conveyor belt combined with disinfection station. It will satisfy the increasing needs for disinfecting cold chain products like seafood and frozen meat and killing the bacterial/viruses (including new coronavirus) on packege outer surface.
The Cold Chain Disinfector is a cold chain product disinfection machine which helps to prevent the spreading of Covid-19. It can also be used as a regular disinfection method for small articles, large goods and any other meterials in the cold chain transportation or normal express delivery.
Cold Chain Disinfector – Advantages
1. Ultrasonic atomization device, relay induction self start stop device, automatic dispensing device, liquid level automatic control system, water leakage prevention device, leakage protection system
2. Carbon steel or stainless steel can be selected for water tank and original medicine box.
3. Complete non-contact disinfection, high degree of automation and thorough disinfection.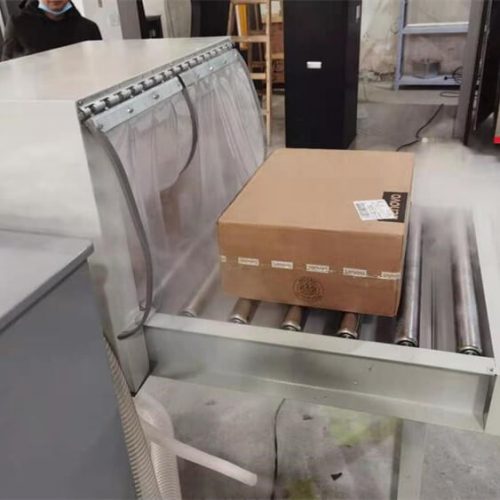 Cold Chain Disinfector – Parameters
Inner Width: 1200mm
Steel Roller: 304 stainless steel
Steel Roller Holder: Carbon steel or Stainless steel (Optional)
Lateral Plate: Stainless steel frame and Transparent acrylic panel
Transmission speed: Fixed frequency 7-8m / min (can be customized on demand)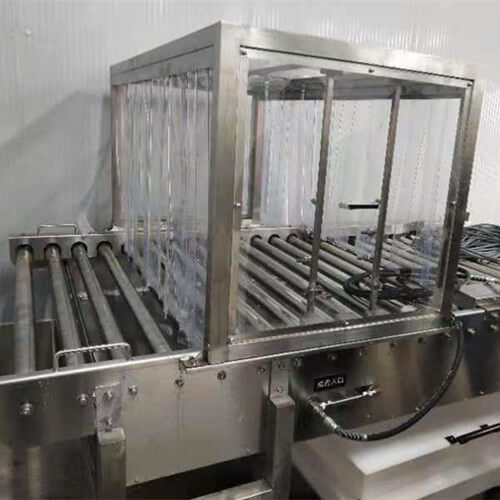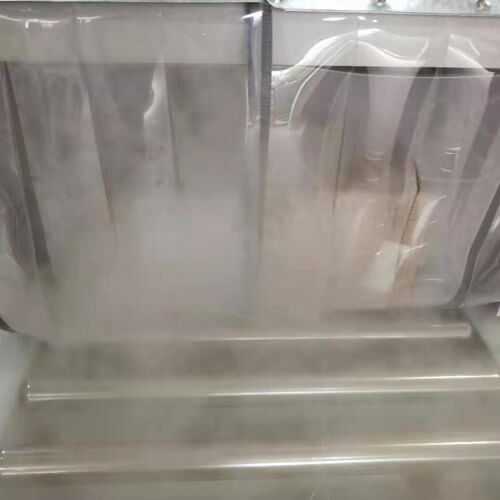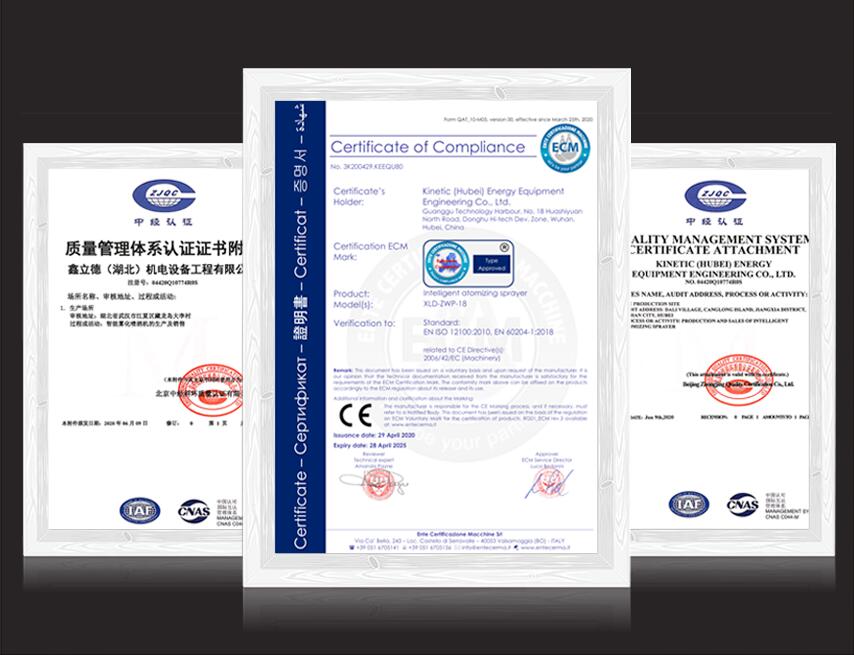 Production , Package & Shippment