AI Face Recognition System Disinfection Channel
Features
1. Face recognition and storage, with English version;
2. Non-contact induction spraying, safe and hygienic, effectively sterilized;
3. Automatic induction ultrasonic atomization function;
4. Body, hand and shoes sole disinfection function;
5. Automatic fluid replacement function;
6. Removable, detachable, easy to assemble;
6. Supply: 110V-230V, Frequency: 50 / 60HZ 1200W;
8. CE Certificate.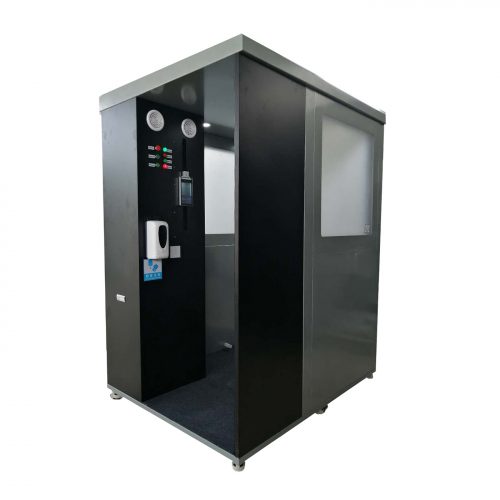 Ai Face Recognition System Disinfection Channel Video Display
Function Introduction Of Disinfection Channel Integrated Machine
Product Demonstration of Integrated Disinfection Channel
Ai Face Recognition And Disinfection Channel Integrated Machine Installation Video